Altenew Online Workshop: Creative Watercolor Media
Creating Stunning Bougainvillea with Distress Spray Stains!
Welcome back to my creative haven, where every stroke of the brush brings art to life! Today, I'm excited to unveil a cardmaking technique that's as captivating as it is beautiful. Join me as we explore the enchanting world of watercoloring with Distress Spray Stains and Mica Stains.
This card was created after I took the Altenew Online Workshop: Creative Watercolor Media. The class inspired me to experiment with my spray stains as watercolors, and this card is a beautiful result of that newfound technique. The workshop provided me with the knowledge and confidence to explore new ways of expressing my creativity through watercolors.
Our canvas for this artistic adventure? The stunning Build-A-Garden: Bougainvillea project set from Altenew. Get ready to be transported to a garden of vibrant hues and creative possibilities.
Disclosure
Compensated affiliate links may be used in this post at no cost to you. I received some of the products in this post at no cost. I will ONLY show you products from companies that I believe in and purchase from personally. Thank you for supporting me so that I can continue to bring you lots of fun crafting content!
Featured Products
For the full supply list, scroll down to the thumbnails at the end of this post.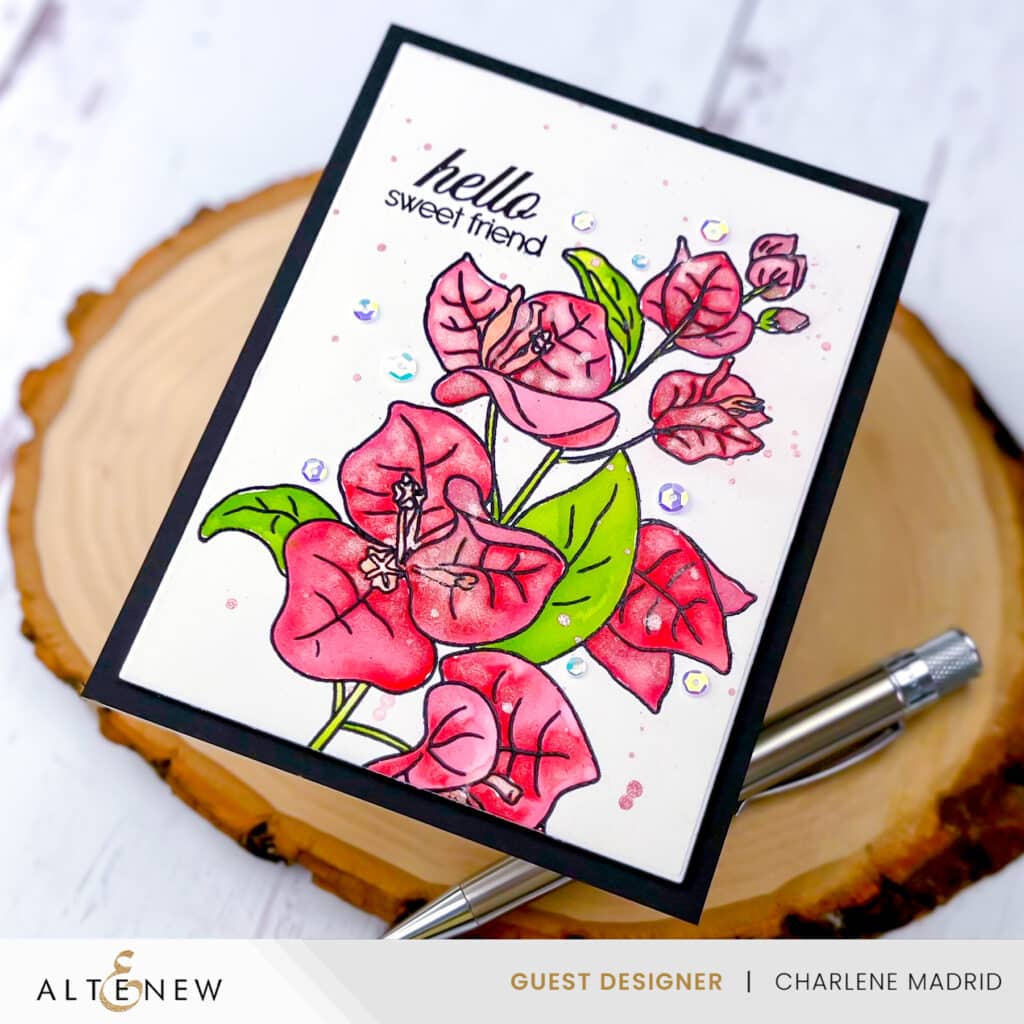 Technique
To bring my bougainvillea to life, I started by stamping the intricate image onto watercolor paper using embossing ink. By heat embossing the image with black embossing powder, I created a delicate embossed outline that made watercoloring a breeze.
The heart of that technique lay in the use of Distress Sprays. I used both the regular Distress Spray Stains and the shimmering Distress Mica Stains to infuse my bougainvillea with captivating colors. The melted embossing powder acted as a gentle barrier, making the watercoloring process wonderfully easy.
To give my masterpiece the spotlight it deserved, I added a touch of elegance with a black cardstock matting. This simple addition not only enhanced the vibrancy of the watercolors but also added a sophisticated frame to my creation. For a final touch of sparkle, I embellished with disco ball sequins that caught the light and added a touch of magic to the card.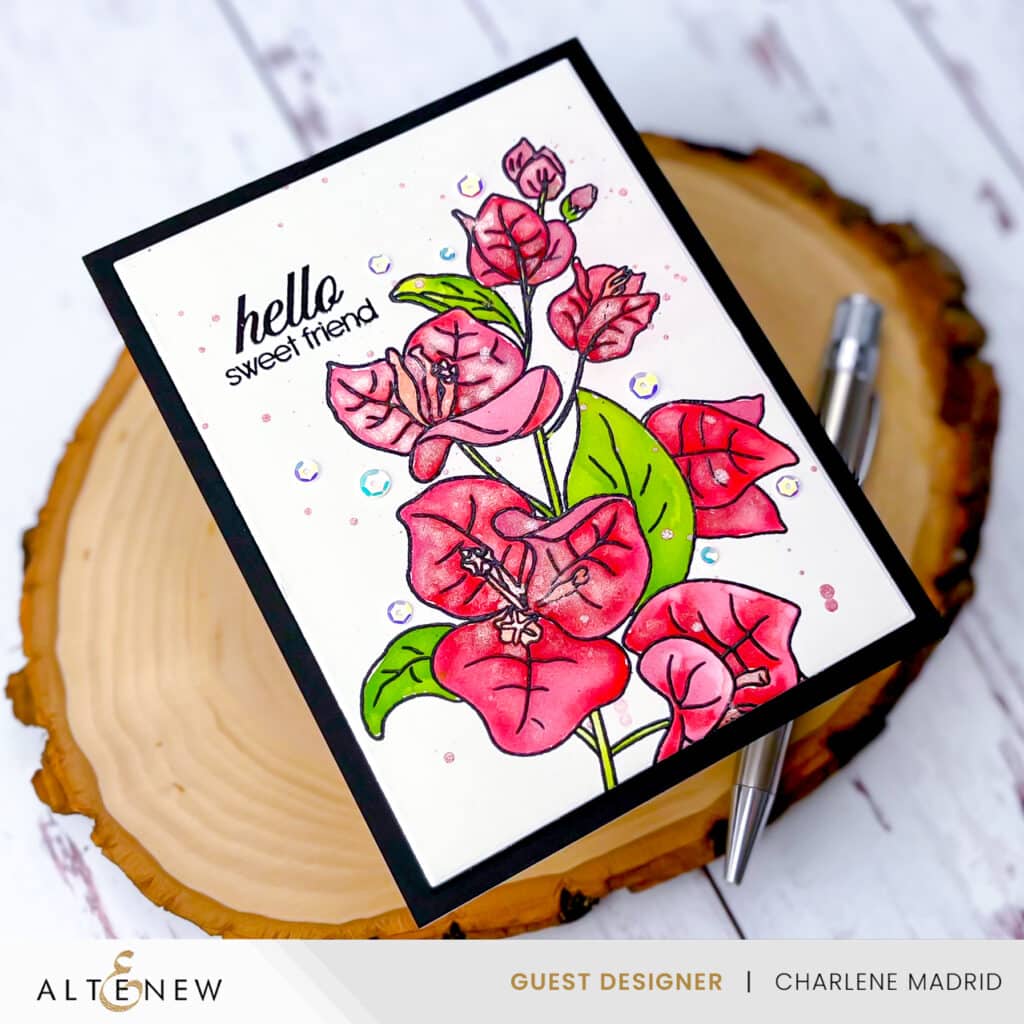 Tip
A little bit of spray goes a long way! I like to start at the base of each leaf with spray stain, then add water over the rest of the leaf.
Supplies