How to Use Alcohol Inks with Layering Dies!
Transform your die cuts into an intricate work of art!
Greetings, fellow crafters! Today, I'm thrilled to invite you into my creative world to explore a cardmaking project that embodies both elegance and vibrancy. Join me as we dive into the enchanting world of layering die cuts with the Lovely Layers: Water Lily – Honey Cuts from Honey Bee Stamps. Our focus? Harnessing the captivating beauty of alcohol inks to create mesmerizing and unique designs. Get ready to be inspired by the magic of color and layering as we craft a card that's truly a work of art. Don't forget to watch the accompanying video tutorial for an immersive crafting experience!
Disclosure
Compensated affiliate links may be used in this post at no cost to you. I received some of the products in this post at no cost. I will ONLY show you products from companies that I believe in and purchase from personally. Thank you for supporting me so that I can continue to bring you lots of fun crafting content!
Featured Products
For the full supply list, scroll down to the thumbnails at the end of this post.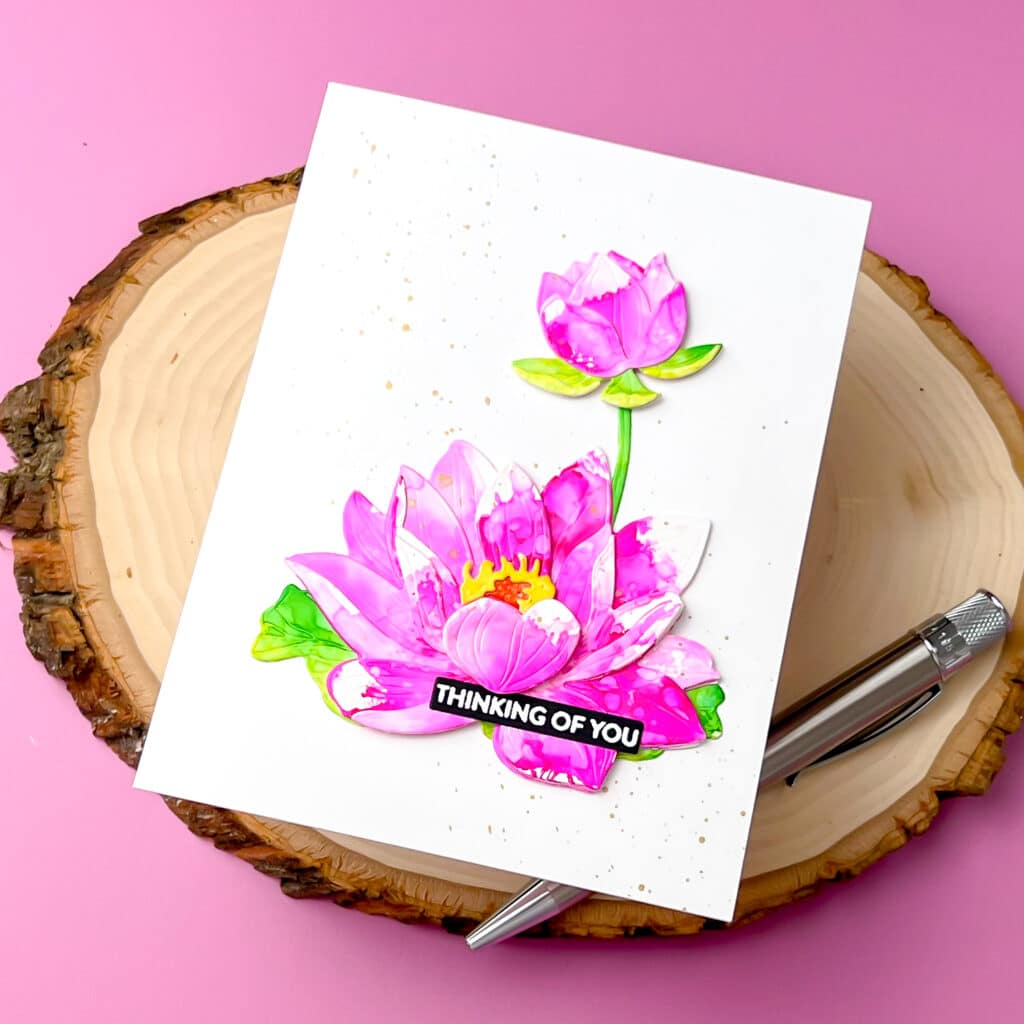 Prepare to be captivated by the Lovely Layers: Water Lily – Honey Cuts. This intricate layering set allows us to create breathtaking water lilies with multiple layers, adding depth and dimension to our card designs. With delicate outlines and detailed pieces, this set is a versatile canvas for our alcohol ink masterpiece.
Layer by layer, we'll bring our water lilies to life with the rich hues of alcohol inks. The magic of alcohol inks lies in their ability to blend and interact in unexpected ways, resulting in an enchanting and one-of-a-kind design. Each piece adds depth and dimension, resulting in a three-dimensional masterpiece that captures the essence of the water lily. As the layers come together, you'll witness the transformation from a simple die cut to a vivid and intricate work of art.
For an immersive crafting experience, be sure to watch the video tutorial. I'll guide you through each step of the process, sharing tips and techniques for achieving vibrant and harmonious results with alcohol inks on layering die cuts. Follow along as we craft this card together and create a card that's truly a visual delight.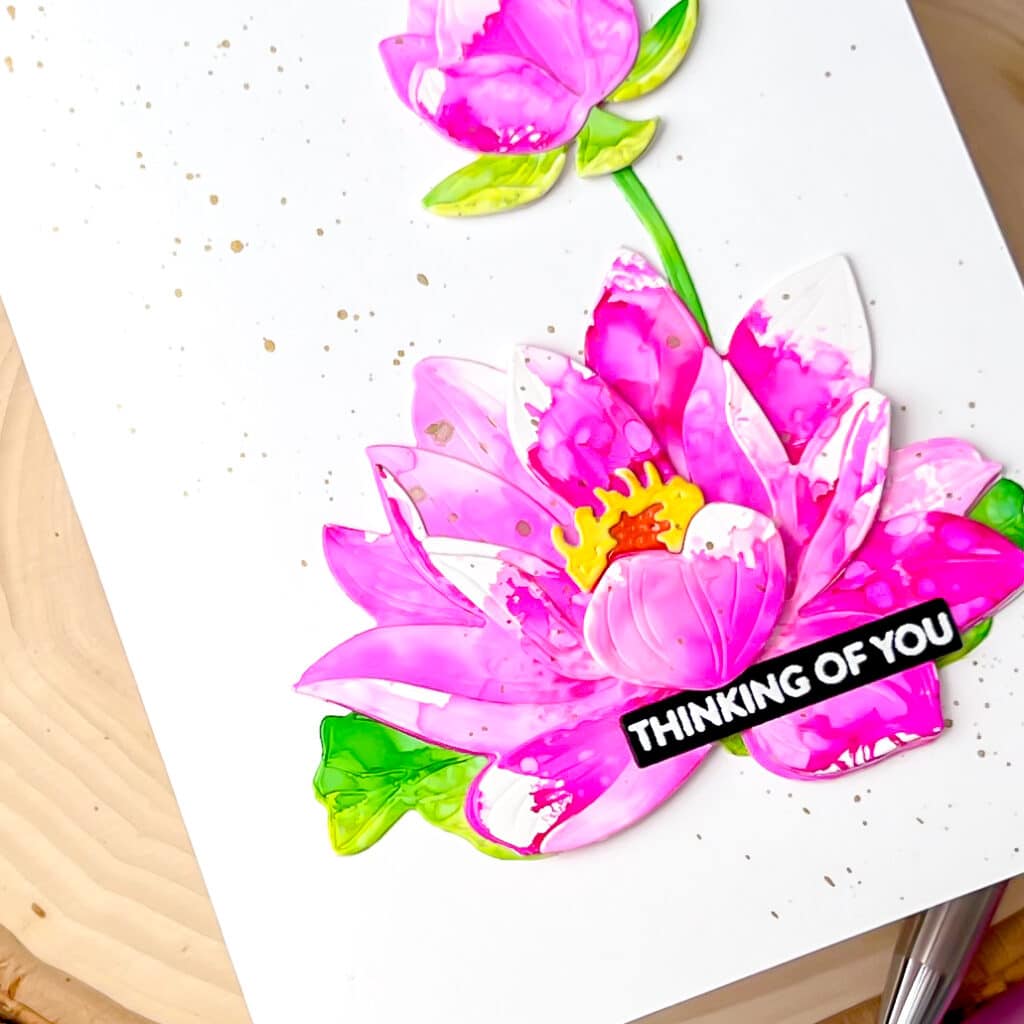 Tip
Work on a glass mat or craft mat and use rubbing alcohol spray to make cleanup a breeze!
Supplies