New Altenew Dynamic Duo: Hanging Houseplants
Turn your Stencils into "Hand-Drawn" Images!
One of my favorite things to do is to find new and fun ways to stretch my supplies. This is one reason I love stencils — they are incredibly versatile. The brand new Altenew Dynamic Duo: Hanging Houseplants is a stamp and layering stencil kit. It offers endless creative possibilities, allowing you to create stunning botanical scenes. As a bonus, houseplants are one of those images that anyone can enjoy!
Many of you know I am in the process of working my way through the Altenew Educator Certification Program. I was inspired by the Altenew Online Workshop: With A Twist to use my stencils in a different way from usual. Ever wish you could make a card with that hand-drawn look? You can with stencils! And I did exactly that with the new Altenew Dynamic Duo: Hanging Houseplants.
Don't forget to check out my video tutorial below! In this tutorial, you'll discover two different techniques I used to make cards using the Altenew Dynamic Duo: Hanging Houseplants. You'll gain valuable insights that will inspire you to create your own botanical designs. Happy crafting!
Disclosure
Compensated affiliate links may be used in this post at no cost to you. I received some of the products in this post at no cost. I will ONLY show you products from companies that I believe in and purchase from personally. Thank you for supporting me so that I can continue to bring you lots of fun crafting content!
Featured Products
For the full supply list, scroll down to the thumbnails at the end of this post.
Card 1: Stencil Outline Technique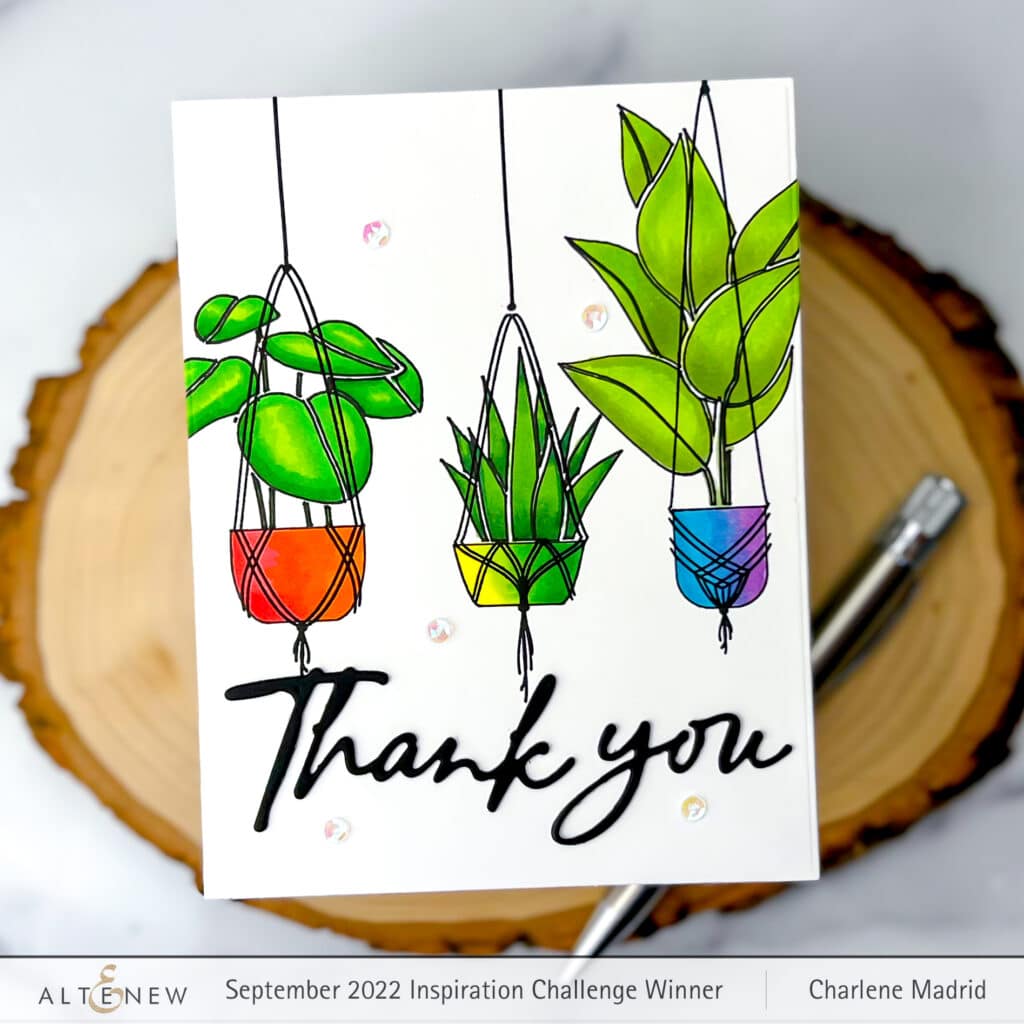 For my first card, I employed a stencil outline technique to achieve a charming hand-drawn look. Using a Copic Multiliner, I carefully outlined all the stencils, creating crisp and precise lines. Then, I brought the images to life by coloring them in with Copic markers.
To finish things off I added a sentiment from the Encouraging Sentiments die set, along with a few iridescent sequins. The result is a card that exudes the warmth and personal touch of hand-drawn artwork. Love the vibrance and simplicity of this card!
Card 2: Mix Up Your Inks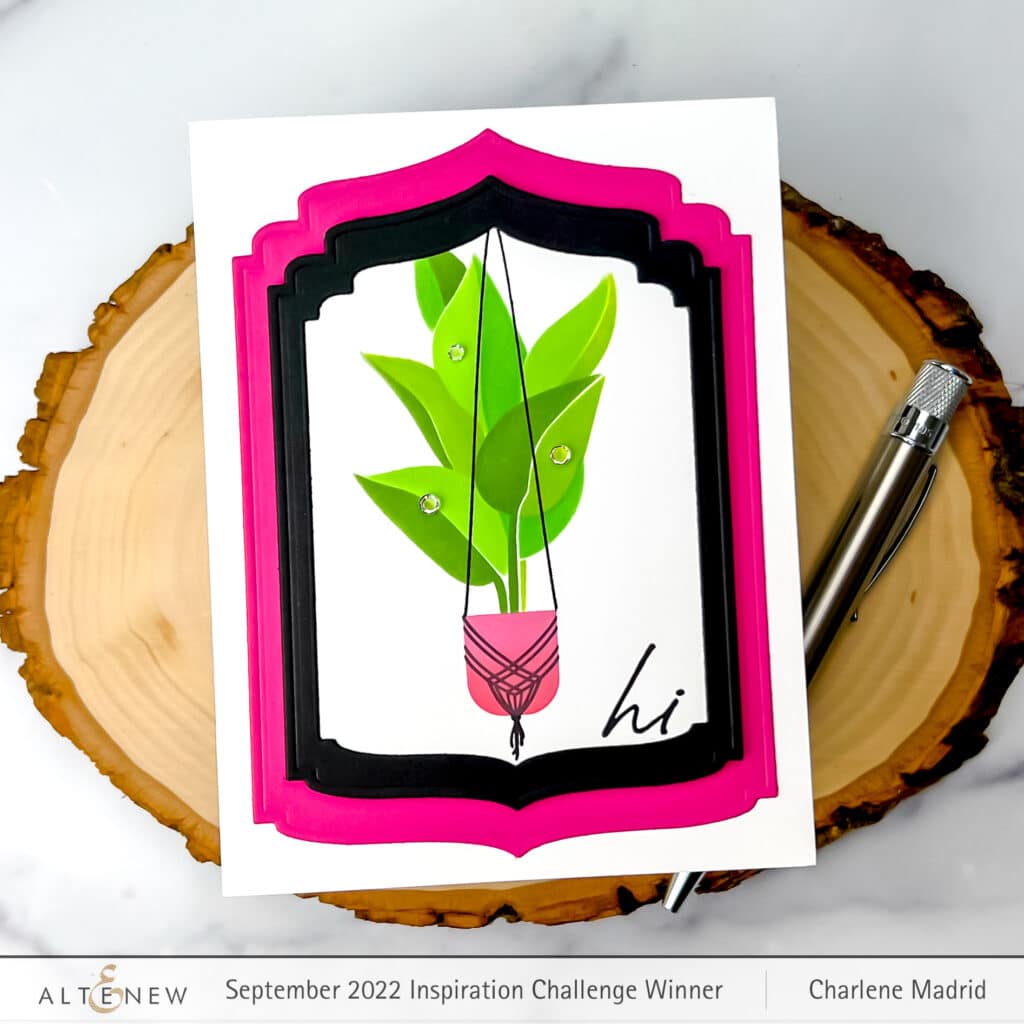 In the second card, I embraced the layering stencils as intended, allowing their intricacy to shine. First, I used several different shades of green dye ink to create the plant portion of the image. With the layering stencils, you can effortlessly build up depth and dimension, capturing the realism of hanging houseplants.
Next, I used my Distress Oxides to create a bright pink pot for the plant. The contrast of the dye ink with the Distress Oxides creates a fun look! To finish the image, I stamped the hanging basket and sentiment in pigment ink. Pigment ink stamps beautifully over dye inks and Distress Oxides, making it the perfect choice.
To add some fun flair, I cut out a black frame and pink matting layer using the Ornate Nesting Die Set. This addition added depth and visual interest to the card, enhancing its overall appeal. Finally, no card of mine is complete without a touch of sparkle, so I adorned it with a few clear jewels, adding a dash of elegance and pizzazz to the final product.
Tip
You can use rubbing alcohol to clean any marker from your stencils!
Supplies