Easy Faux Stenciling and How to Create a Faux Mirror
Check out the February 2022 My Monthly Hero Card Kit and learn easy faux stenciling and how to create a faux mirror!
The February MMH Card Kit is so dreamy — literally! The kit was inspired by surrealist art and dreams. Ever wanted to make fish fly? How about have a waterfall pouring out of a mirror? This kit delivers with stamps and dies that create amazing dream-like scenes. I decided to use this kit, along with some easy faux stenciling to create two dreamy cards. I also created a faux mirror!
The following items are included:
6" x 8" Clear Stamp Set
15 Coordinating Frame Cuts
2 Sheets of Black Watercolor Paper (5.5″ x 8.5″)
Watercolor Dot Dream Palette (18 Dots)
Water Flow Brush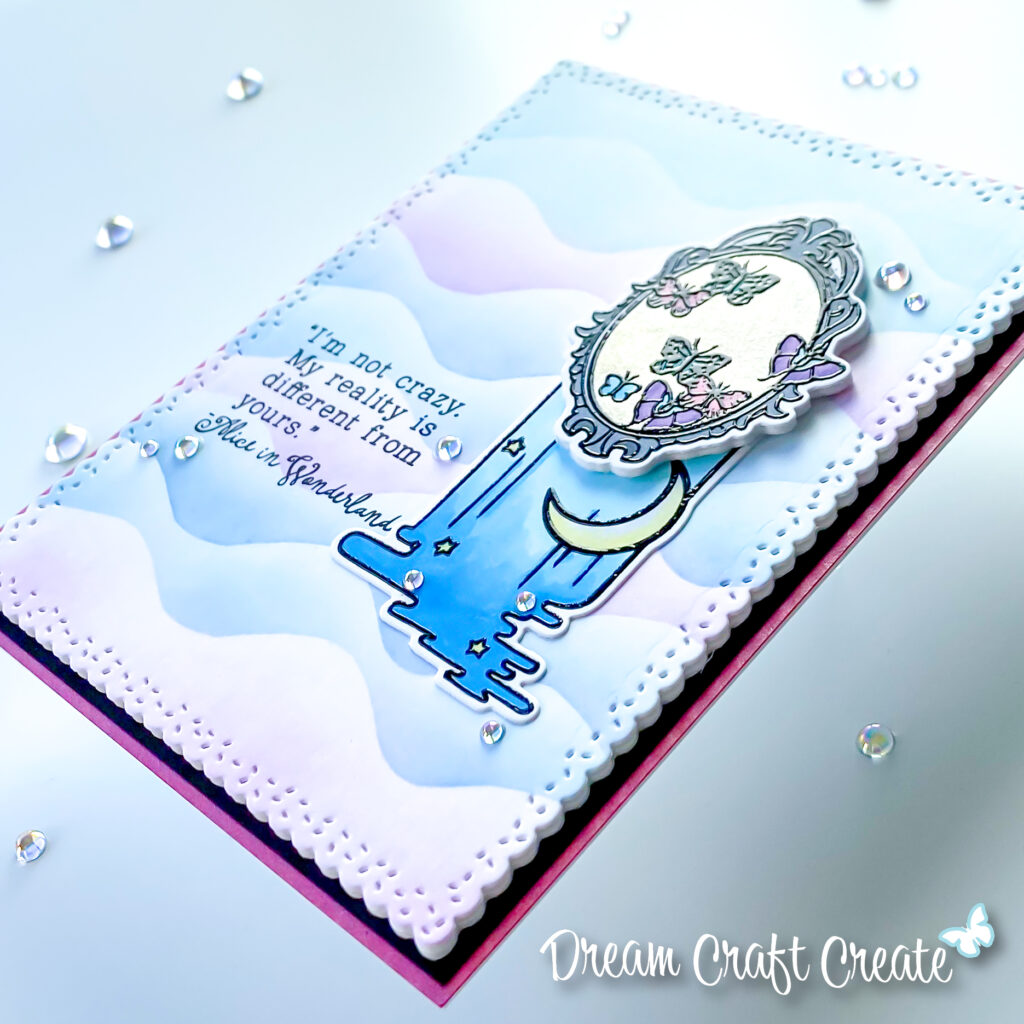 Check out my video tutorial below to see the new kit and to learn easy faux stenciling and how to create a faux mirror. Happy crafting!
Disclosure
Compensated affiliate links may be used below at no cost to you. I received the Whimsy Stamps products in this video at no cost. I will ONLY show you products from companies that I believe in and purchase from personally. Thank you for supporting me so that I can continue to bring you lots of fun crafting content!
Supplies