New Altenew Craft-A-Flower: Stargazer Lily
How to Add Jaw-Dropping Details to Floral Die Cuts!
Welcome back to my creative corner! Today, I'm thrilled to share a cardmaking project that will make your heart bloom with joy. Join me as we explore the beauty of the new Craft-A-Flower Stargazer Lily die set from Altenew and learn how to add intricate details to floral die cuts. Get ready to unleash your creativity as we dive into the world of delicate petals, vibrant colors, and captivating designs. Don't forget to watch the accompanying video tutorial for a step-by-step visual guide!
Disclosure
Compensated affiliate links may be used in this post at no cost to you. I received some of the products in this post at no cost. I will ONLY show you products from companies that I believe in and purchase from personally. Thank you for supporting me so that I can continue to bring you lots of fun crafting content!
Featured Products
For the full supply list, scroll down to the thumbnails at the end of this post.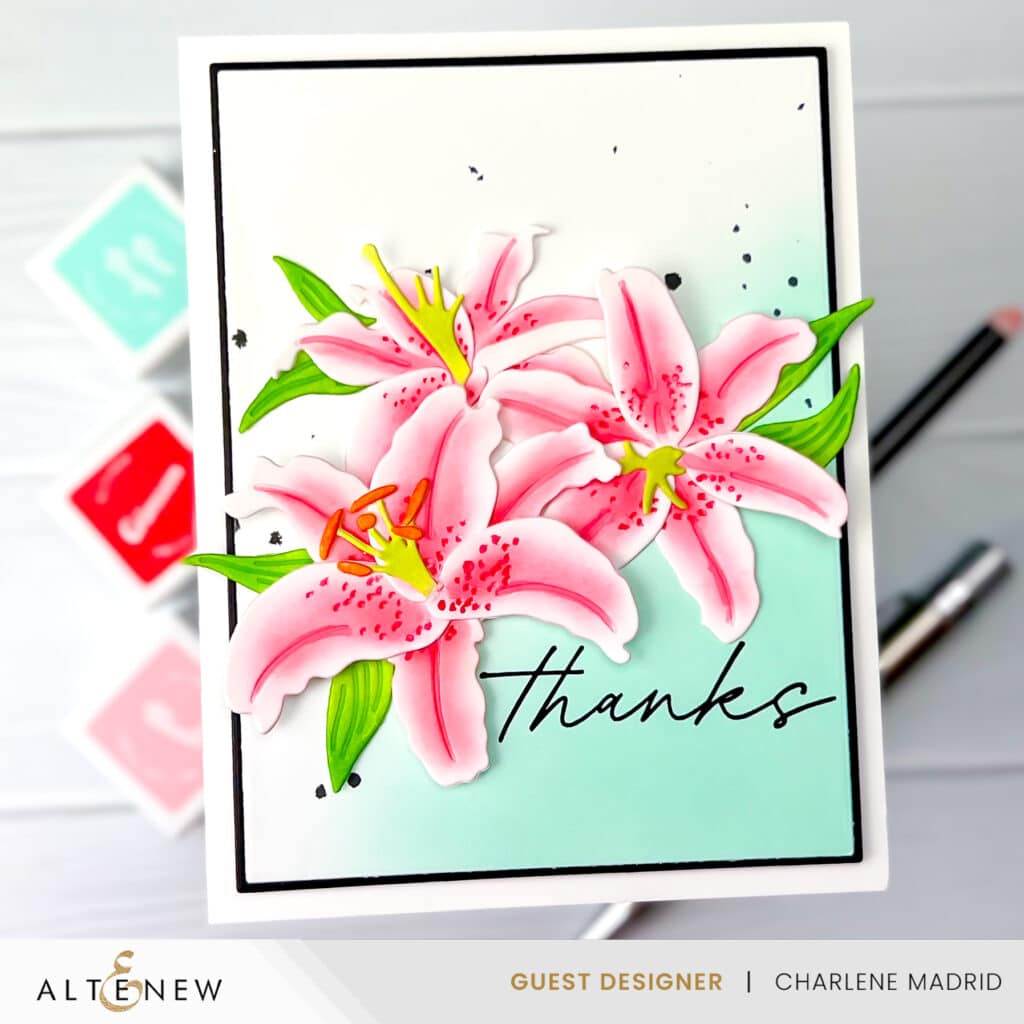 Let's start by admiring the beauty of the Craft-A-Flower Stargazer Lily die set from Altenew. This stunning set allows us to create lifelike stargazer lilies that will take center stage on our card. The intricate die cuts offer endless possibilities for customization and adding intricate details that bring the flowers to life.
Using small blending brushes and various shades of red ink from the Red Sunset Fresh Dye Inks I carefully blended colors onto the petals of the flowers. This technique brings depth and dimension, enhancing the realistic look of the stargazer lilies. Additionally, I used a fine point paintbrush to watercolor delicate dots and lines on the petals, mimicking the intricate patterns found in real flowers.
To create a visually stunning backdrop, I partially ink blended the background layer of the card using Dew Drops Fresh Dye Ink. This soft and subtle blend complements the vibrant hues of the stargazer lilies, allowing them to pop off the card.
To guide you through the process and showcase each step in detail, I've prepared a video tutorial. In the tutorial, I'll walk you through the techniques of adding intricate details to the floral die cuts using blending brushes and a fine point paintbrush. You'll see firsthand how to achieve realistic effects and create stunning floral designs. Be sure to watch the tutorial for a comprehensive visual guide that will empower you to recreate this card!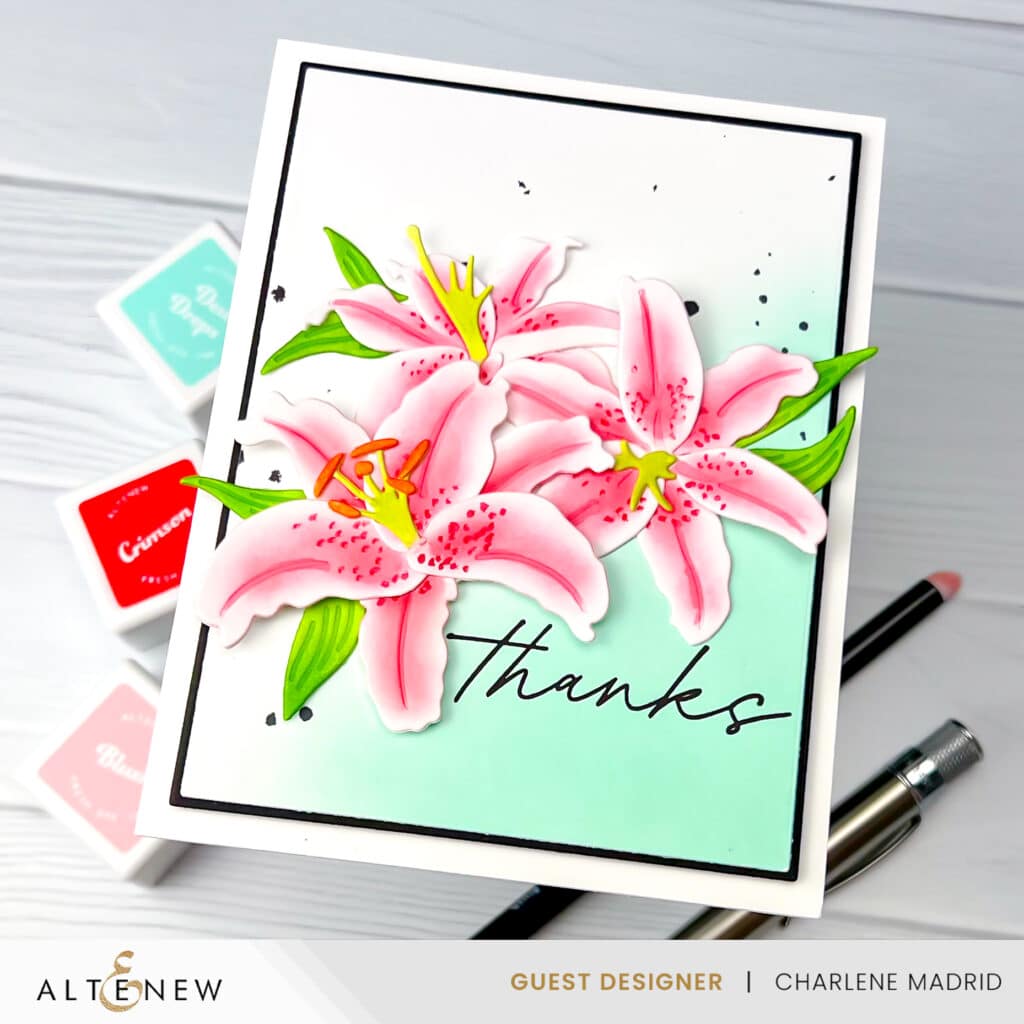 Tip
Adhere your die cuts to your Stampwheel mat or to a sticky mat to make ink blending easier!
Supplies