How To Use Stencils for Amazing Results
Inked Stencil Embossing is a must try technique! Get more out of your stencils!
I have probably mentioned a million times how much I love stencils, but just in case you did not know, I LOVE STENCILS. They are so versatile. I like to try and come up with new ways to use them in my crafting. Many of you have tried dry embossing with your stencils, but have you tried inked embossing with your stencils?!
Normally when you dry emboss with a stencil, you get a really elegant, but understated, embossed image on your card. This works really well when the focus of your card is the sentiment or when you are layering die cuts on your card. I decided to try inking up my stencil like a gel press and then dry embossing. The results are nothing short of phenomenal!
All you need for this technique is a stencil, ink pads, and an embossing machine. Most embossing machines come with instructions on how to dry emboss with stencils and dies. For the Spellbinders Platinum 6 there is a tan embossing mat and blue embossing plate.
Check out my video tutorial and learn this inked stencil embossing technique to use in your card making. I love, love, love how easy this technique is, and how awesome the results are! Happy crafting!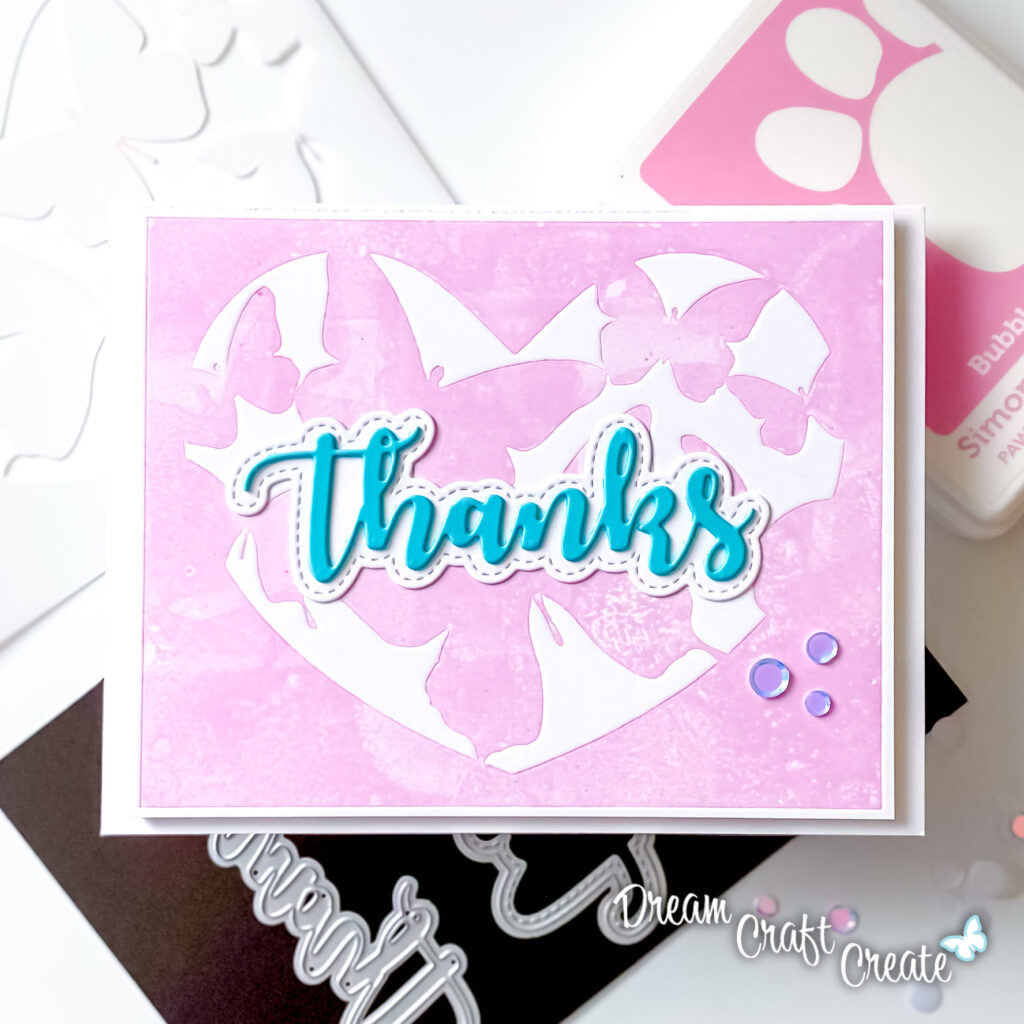 Disclosure
Compensated affiliate links may be used below at no cost to you. I received the Whimsy Stamps products in this video at no cost. I will ONLY show you products from companies that I believe in and purchase from personally. Thank you for supporting me so that I can continue to bring you lots of fun crafting content!
Supplies