New Lovely Layers Dianthus from Honey Bee Stamps!
Stenciling on pattern paper for the perfect background!
Welcome, fellow crafters! In today's creative journey, we're diving into the captivating world of autumn blooms and intricate layering. I'm thrilled to share with you a delightful card project using a medley of goodies from the Heartfelt Harvest release by Honey Bee Stamps. So, grab your crafting essentials and let's get started!
Disclosure
Compensated affiliate links may be used in this post at no cost to you. I received some of the products in this post at no cost. I will ONLY show you products from companies that I believe in and purchase from personally. Thank you for supporting me so that I can continue to bring you lots of fun crafting content!
Featured Products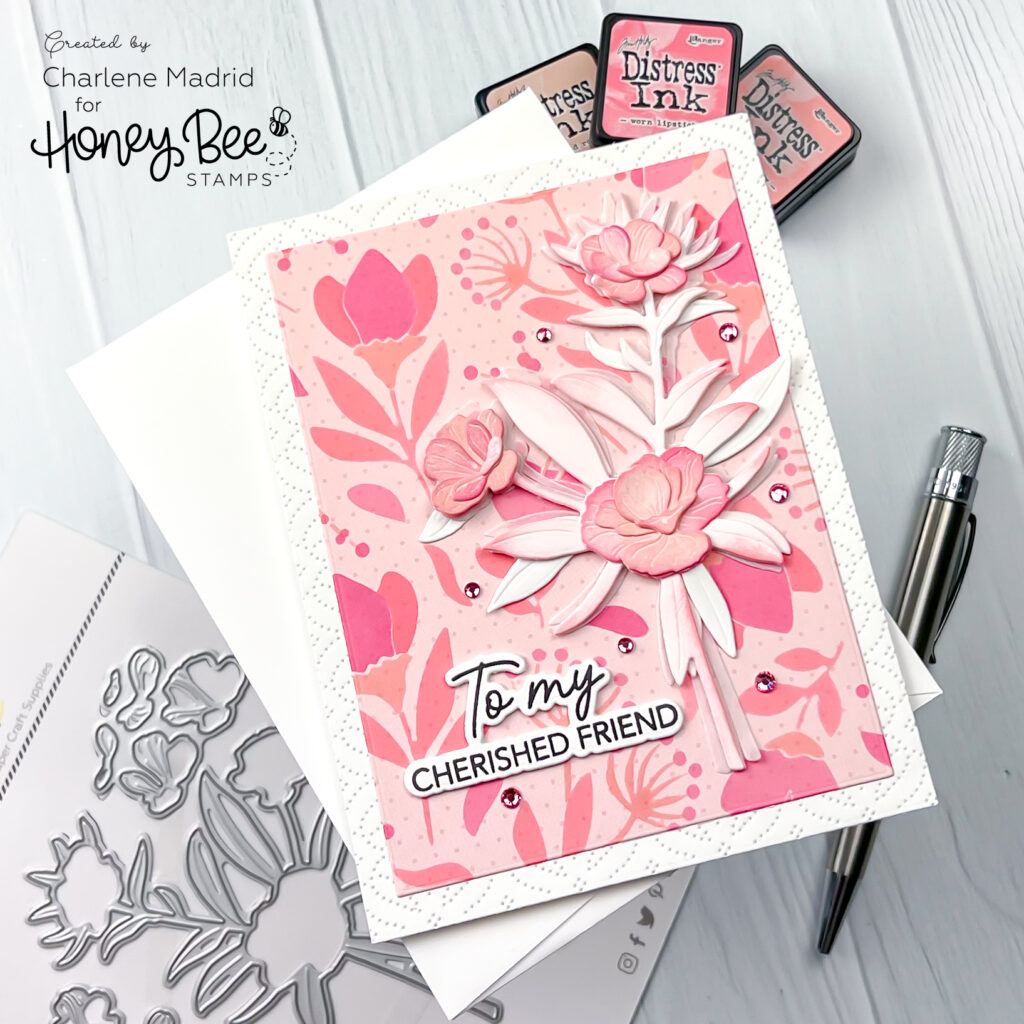 First, let's set the stage. I started by crafting a vibrant background with the Autumn Delight Stencils, showcasing a mesmerizing floral pattern. Using a palette of pink shades, including Saltwater Taffy, Tattered Rose, Worn Lipstick, Picked Raspberry, and Kitsch Flamingo Distress Inks, I added a bouquet of hues to a pink polka-dot paper from the Pinstripes & Polka Dots: Harvest paper pad.
Now, onto our star—the Lovely Layers: Dianthus. This layering die set brings depth and dimension to your cardmaking. I carefully die-cut all the layers from crisp white cardstock. To make these layers truly come to life, I varied my ink blending. Some pieces received a gentle edge-blending with shades of pink, while others were boldly inked, creating a striking contrast with hints of white.
To add a touch of ethereal charm, I cut two additional dianthus pieces from vellum and layered them subtly behind the fully assembled floral. This created an enchanting, almost dreamy effect, elevating the elegance of our card.
For the background, I opted for the gorgeous Fall Flourish Cover Plate. This elegant plate embosses a delicate floral dot pattern onto the paper, adding an extra layer of charm and texture to our creation.
No card is complete without a heartfelt message. I turned to the Heartfelt Hello Stamps and Dies for the perfect sentiment. Placed lovingly on our card, it added a warm, welcoming touch. To elevate the charm even further, I adorned our masterpiece with various sizes of pink gemstones from the Homestead Harvest Gem Stickers, creating pockets of subtle sparkle.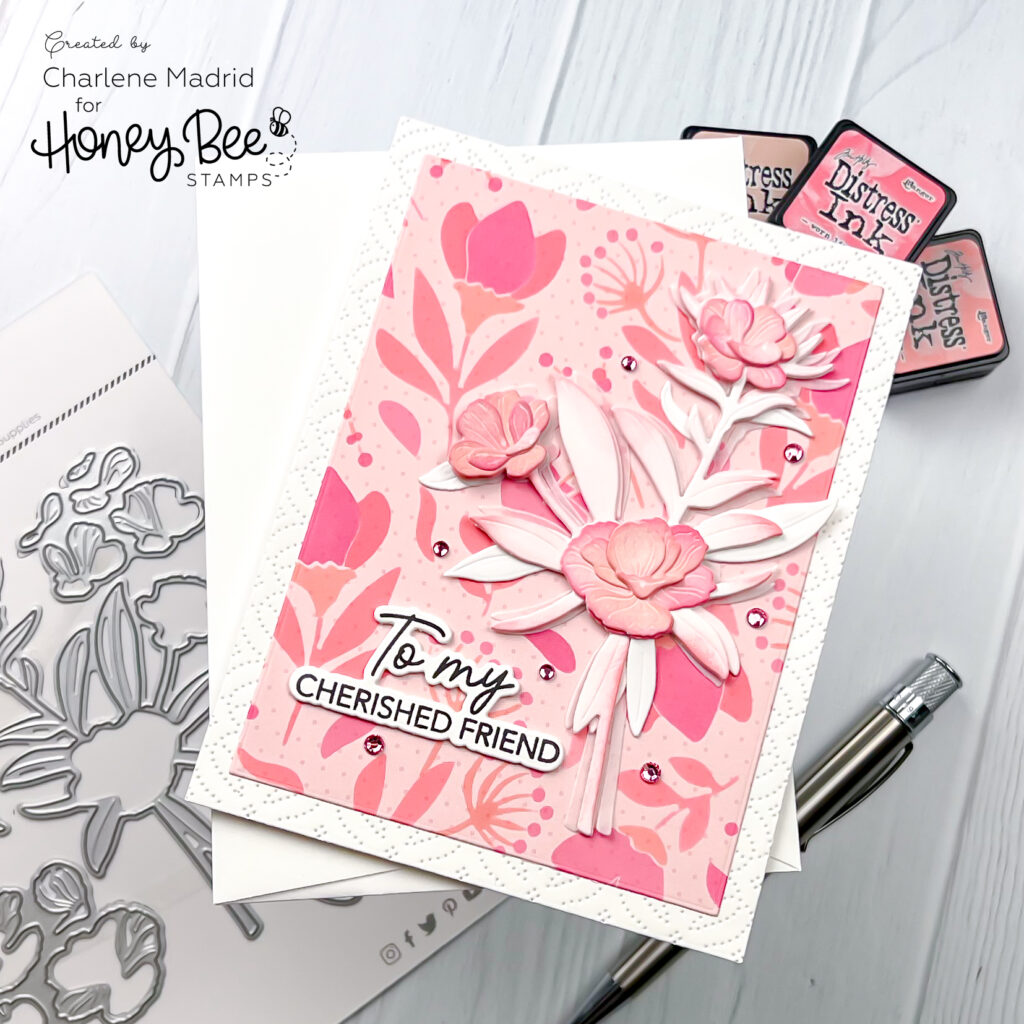 Thank you for joining me on this crafting journey. As always, feel free to experiment and infuse your unique creativity into this project. Crafting is all about embracing the joy of creation, so have fun, get inspired, and let your crafty spirit bloom! Happy crafting!
Supplies