Altenew Online Workshop: Seasonal Scene Building
Learn fresh ideas to create seasonal scenes!
Silhouette stamps and masking go hand in hand when creating a seasonal scene. I love that you can create depth on a card simply by masking an image and stamping over the mask. Instead of having separate trees, you can create a beautiful forest!
The Altenew Online Workshop Seasonal Scene Building is a fun class, full of fresh ideas to help you create seasonal scenes. For my homework, I decided to create a beautiful pastel forest. I love using non-traditional colors for the holidays. This card also would look fabulous in traditional colors!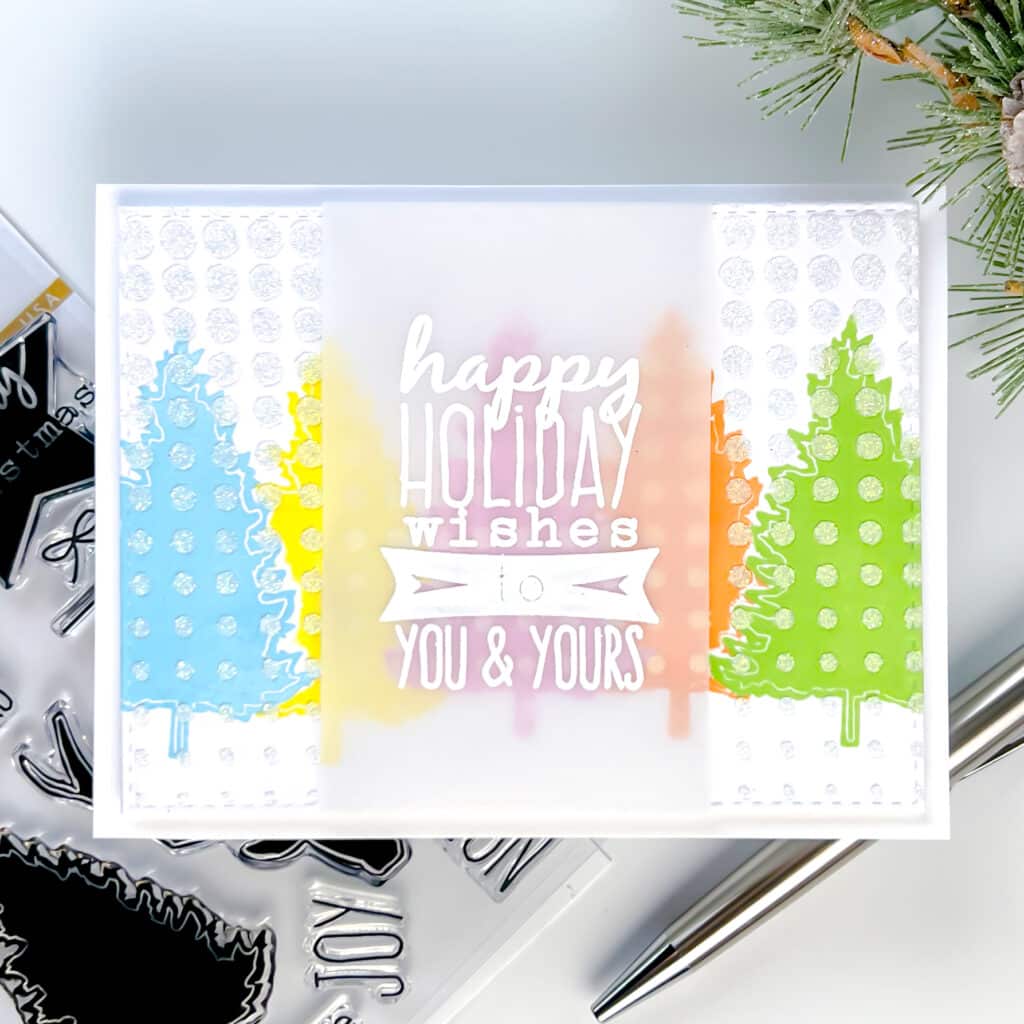 Technique
First, I stamped the large tree from the Festive Silhouettes Stamp Set on two pieces of masking paper. I used fine details scissors to cut out each of the trees. I set the masks aside for later use.
Next, I stamped a tree in pink in the center of an A2 sized card panel. I also stamped the tree in green on the right hand side of the card and in blue on the left hand side of the card. I then used my masks to cover the pink and green trees so that I could stamp an orange tree in between them. I repeated the process to stamp a yellow tree in between the pink and blue trees.
To create a snow effect, I used the Halftone Stencil to apply glitter gel on my card. Once dry, I cut the panel down using the largest of my stitched rectangle dies.
I used a piece of heat-friendly vellum to heat emboss my sentiment in white. To attach the vellum to my card panel, I placed double-sided tape on the back of the panel on the top and bottom. I then folded the vellum underneath the panel so that it stuck to the tape.
Lastly, I adhered a piece of craft foam underneath my panel and attached the entire thing to the front of an A2 sized card base!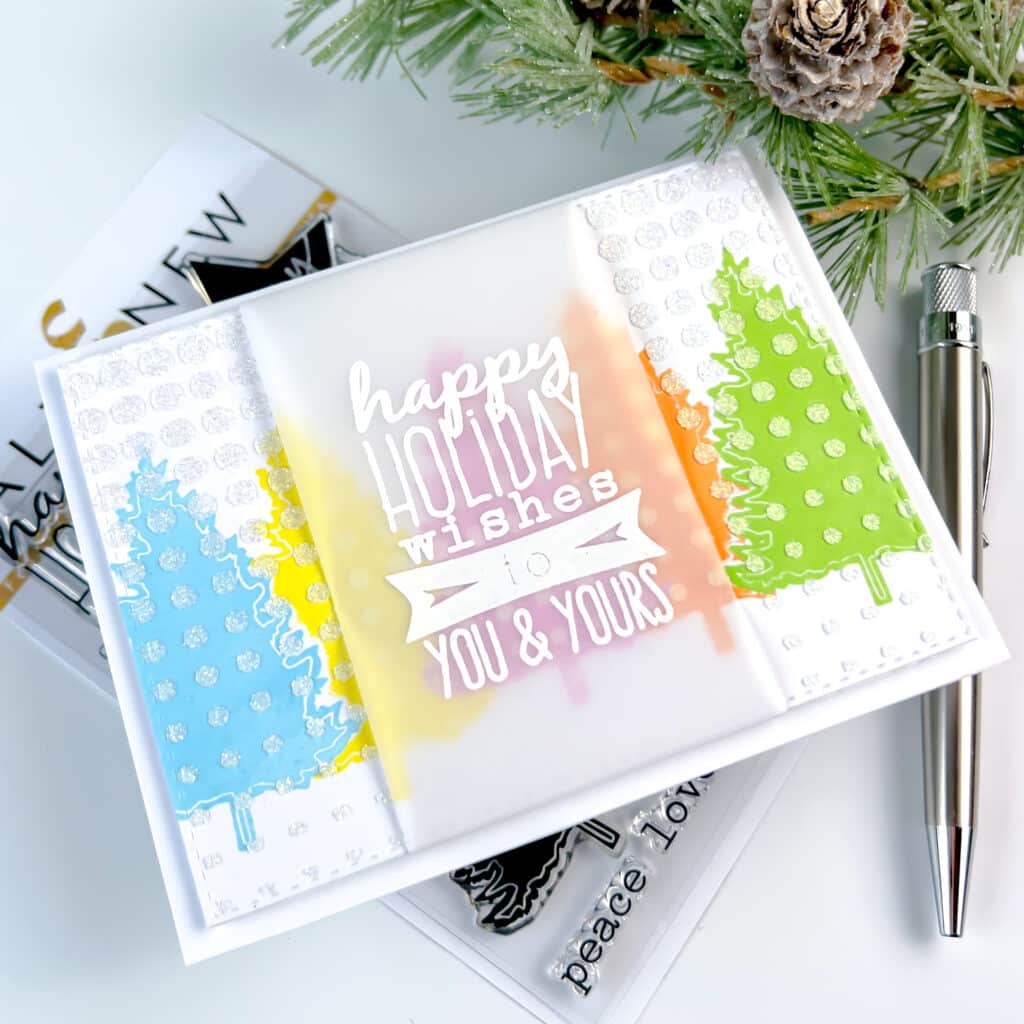 Tip
Try using a vellum strip for your sentiment when working with large stamped images. It looks great and does not take away from your scene!
Disclosure
Compensated affiliate links may be used on this page at no cost to you. Thank you for supporting me so that I can continue to bring you lots of fun crafting content!
Supplies