New Release from Picket Fence Studios November 2023
Modern Nostalgia with Picket Fence Studios!
Hello! The November release from Picket Fence Studios is here! This collection seamlessly blends contemporary style with cherished memories. I love the nostalgic vibes. Follow along with five cards I made using the new release. Each creation is a delightful trip down memory lane, capturing the joy of crafting and the warmth of days gone by.
Disclosure
Compensated affiliate links may be used on this page at no cost to you. Thank you for supporting me so that I can continue to bring you lots of fun crafting content!
Card One: Floral Brew Shaker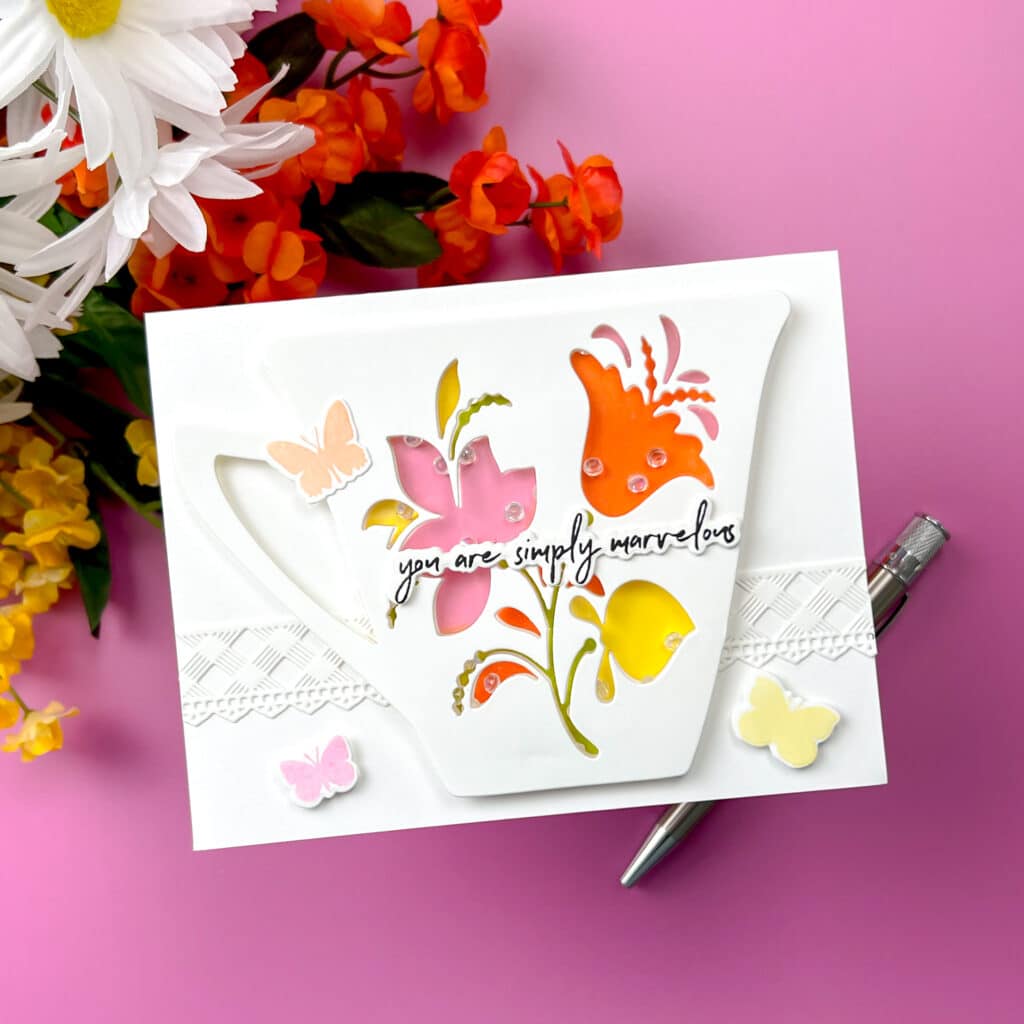 The first card features the whimsical 1970's Coffee Cup Die, transformed into a captivating shaker card. The floral details, ink-blended in vibrant pink, orange, and yellow, evoke a sense of retro nostalgia. The addition of Iridescent Crystalline Diamonds as the shaker mix brings a playful sparkle, making this card a vibrant celebration of the past infused with modern joy.
Products Used
Card Two: Whimsical Potted Plants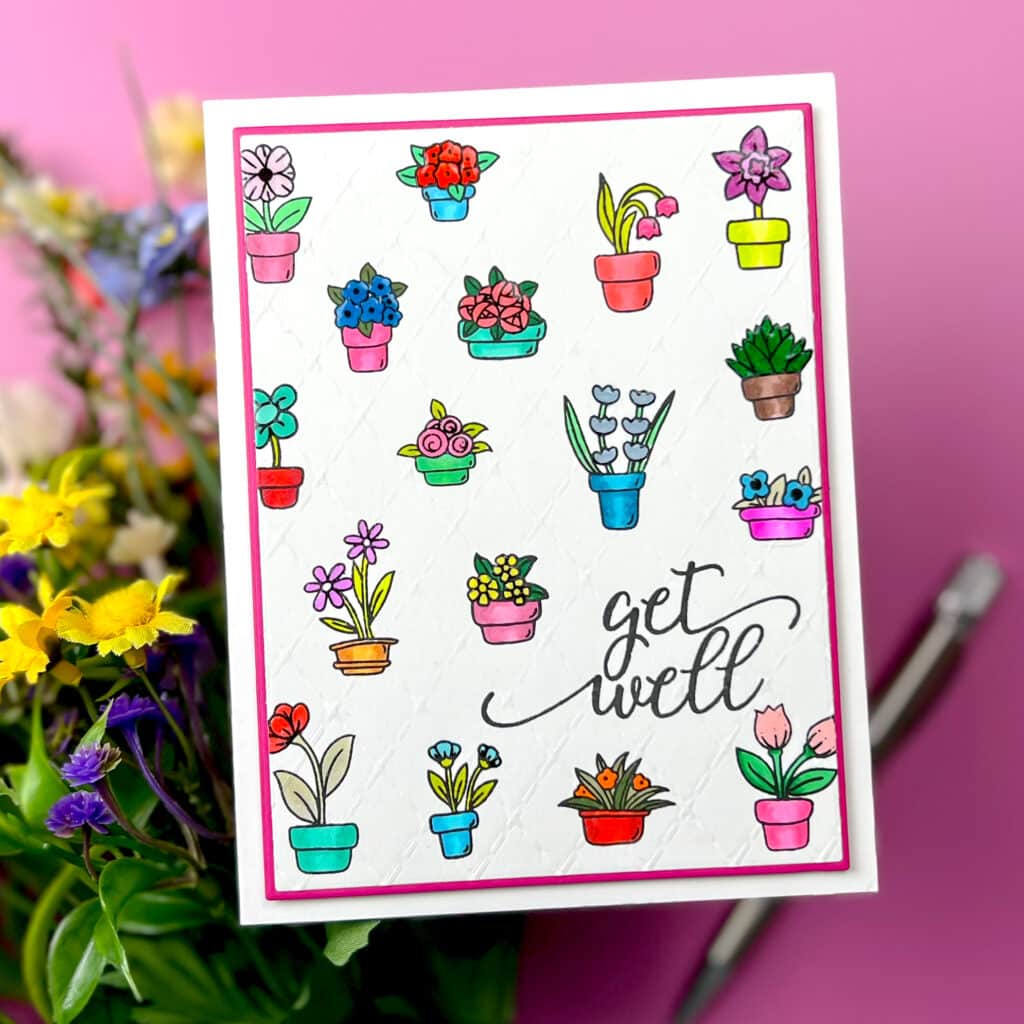 Card number two features the Wreath Building Potted Plants Stamps and the Simple Plaid 6×8 Stencil. Tiny potted plants, colored with alcohol markers, create a delightful scene. Paired with a heartfelt sentiment from the Get Well, Again Stamps, this card radiates both modern flair and a touch of comforting nostalgia.
Products Used
Card Three: Playful Fox Serenity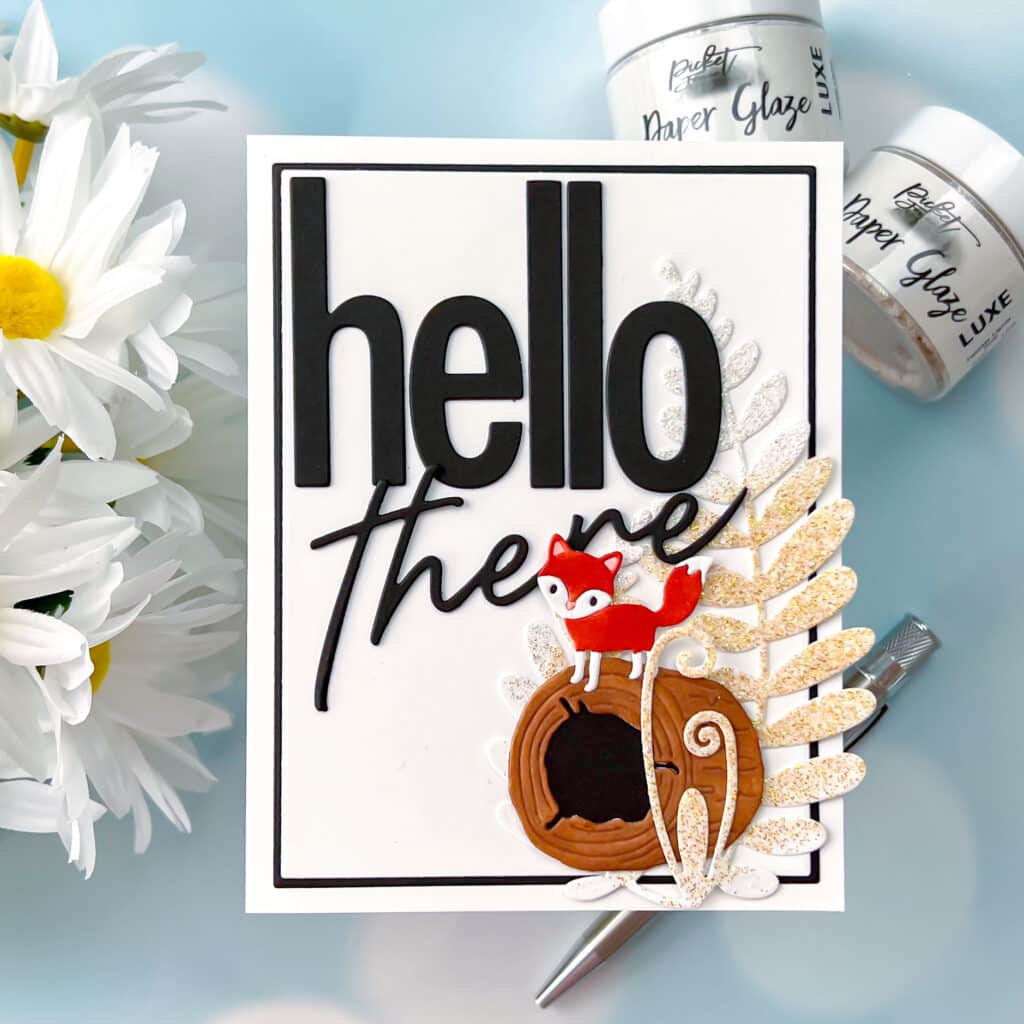 Card three brings a scene to life using the Layering Fauna: Playful Fox Dies, Layering Flora: Happy Fern Die, and Scene Building: Log Dies. A cute fox and fern leaves form a delightful tableau, enhanced by the Another Hello There Word Die for a bold sentiment. The sparkle is added with Paper Glaze Luxe in Twinkle Lights Silver and Twinkle Lights Gold, bringing a touch of magic to this charming creation.
Products
Copic Marker Colors
Card Four: Macrame Pot Bliss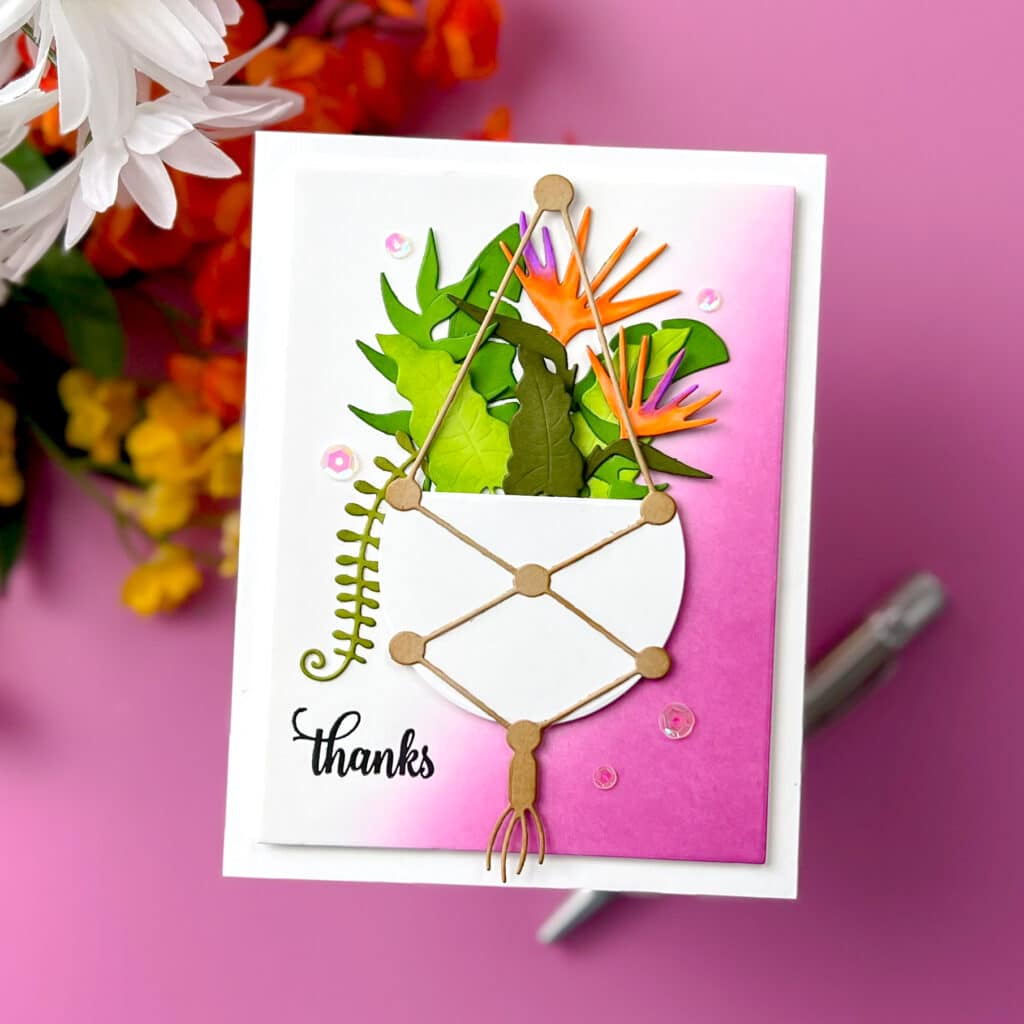 The fourth card introduces the Macrame' Pot and Flora Dies. Ink-blended leaves in various greens, accented with pops of orange and pink, create a visually striking scene. The sentiment, borrowed from the Multiple Thanks Stamps, completes this card, offering a perfect fusion of modern and nostalgic elements.
Products Used
Olo Marker Colors
Card Five: Rainbow Greetings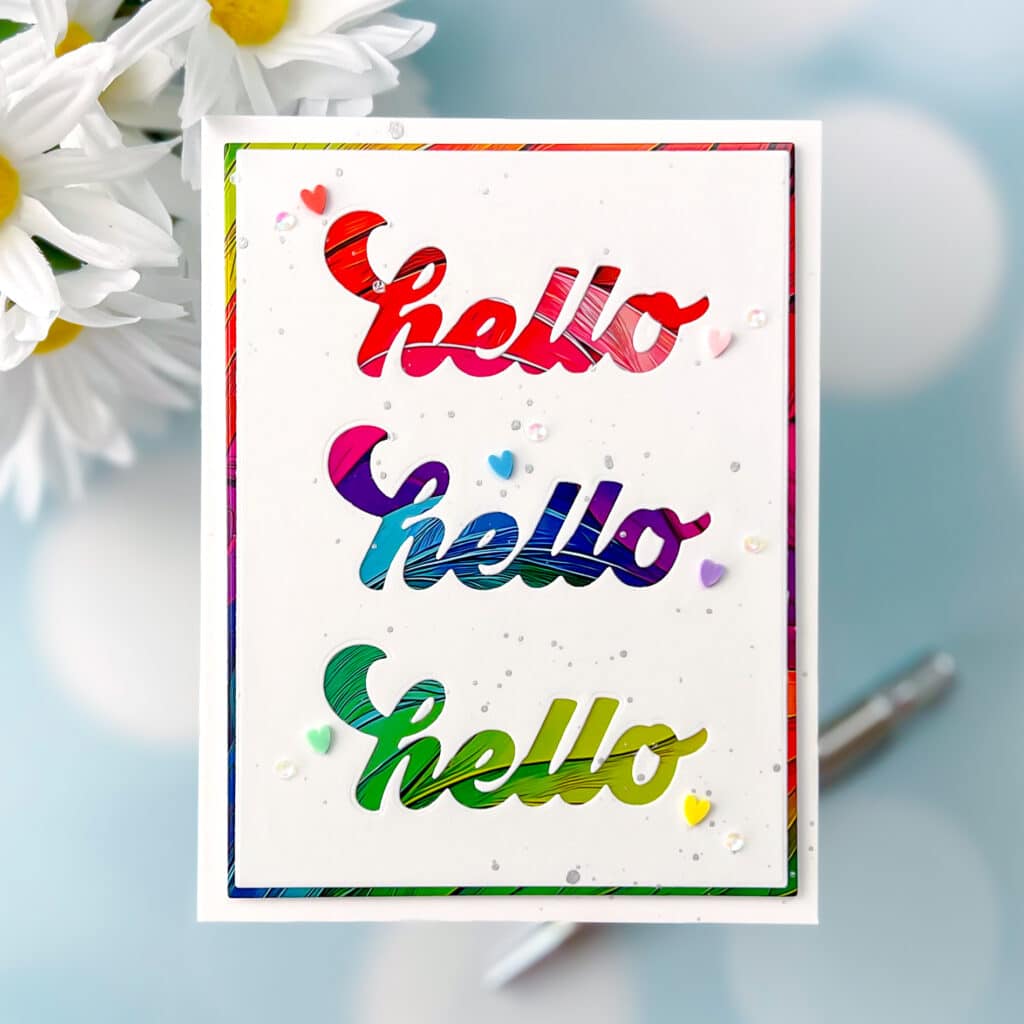 My final card features the HiHeyHowdyHello Word Dies and the Fabulously Glossy A2 Card Fronts – Hues of a Rainbow. Die cutting the hello die from white cardstock and placing it over the rainbow card front creates a visually striking effect. Heart embellishments and a touch of silver splatter add the finishing touches, making this card a perfect blend of modern greetings and nostalgic charm.
Products
I hope you enjoyed the journey through the November 2023 release from Picket Fence Studios. Each card tells a unique story, capturing the timeless delight of crafting. May these creations inspire your own crafting endeavors, infusing them with the joy and magic of both past and present. Happy crafting!