How to Ink Blend a Night Sky with Distress Inks
Learn how to create an awesome night scene!
Welcome back to my creative haven! Today, I'm thrilled to share a spine-chilling cardmaking project that will transport you to a haunted nightscape. Join me as we explore the enchanting Haunted Moon Blending Stencil from Picket Fence Studios and learn how to ink blend a mesmerizing night sky using distress inks. Get ready to embark on a hauntingly delightful journey of inky magic, with the moon taking center stage in this eerie masterpiece.
In the accompanying video tutorial, I'll take you through each step of creating the haunted night sky and guide you in the art of ink blending with distress inks. You'll discover the secrets to achieving the glowing halo effect around the moon and learn how to expertly blend the green and black distress inks for a mesmerizing night scene. Follow along with the tutorial to bring this hauntingly delightful card to life. Happy crafting!
Disclosure
Compensated affiliate links may be used in this post at no cost to you. I received some of the products in this post at no cost. I will ONLY show you products from companies that I believe in and purchase from personally. Thank you for supporting me so that I can continue to bring you lots of fun crafting content!
Featured Products
For the full supply list, scroll down to the thumbnails at the end of this post.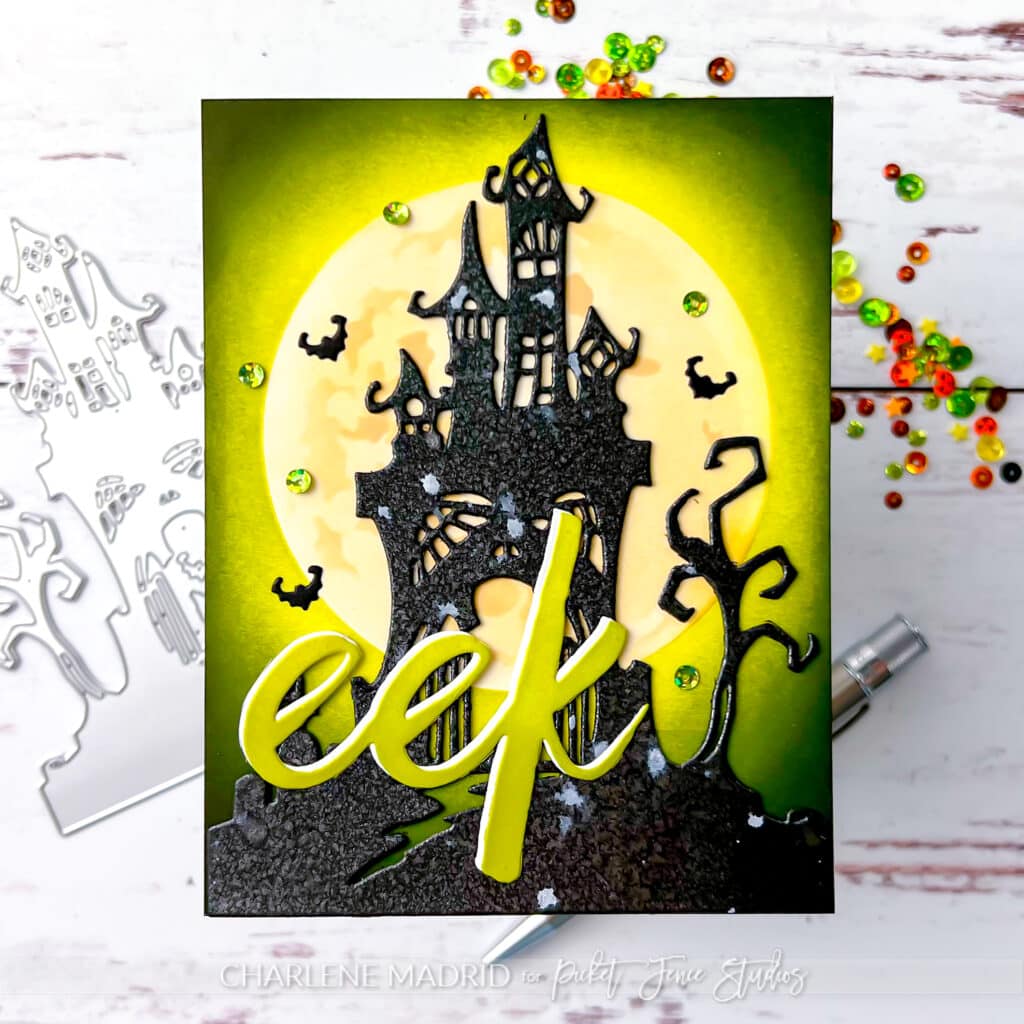 Tip
You can use your moon blending stencil with different colors to create night scenes throughout the year!
Supplies